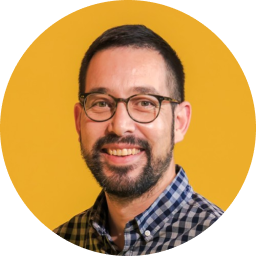 Product & operations expertise
Hello!
I'm James, a startup advisor & consultant at Foundational One. I help startups and businesses with product strategy, operations and execution.I am a former SaaS startup Chief Product Officer & Chief Operating Officer, with over 20 years of experience building digital products.I'm always open to fractional, consulting and advisory opportunities. Feel free to request a chat if you want to discuss your situation.
I can help with
Product strategy • Product management • Delivery • Product discovery • Cross-functional teams • Lean Startup • Shape Up • OKRs • Jobs-to-be-Done • Strategic narrative • Marketing • B2B • B2C • SaaS • Organisation design
About me
I have over 20 years of experience building tech products. With a background in software development, I discovered a love for building human-centric websites & apps, and shifted to product management.My most recent role was as COO and CPO at Fixtuur, a SaaS ecommerce platform for retailers. There, I learned the importance of a strong product mindset across the entire team.I'm also building lemon, a buy now pay later solution for SaaS companies .I'm based in Manchester, UK.